Weekend Reading XXX
by
uber
That's thirty, the links are not dirty (I hope).
If Correlation doesn't imply causation, then what does?
There's more than a hint of arrogance in the followers of Bayesian statistics, but the notion of being able to unpick causality mathematically is intriguing. This paper is a bit hairy, mathematically, but you should get the gist without getting too many Xi and Yj on your clothes.
This stuff really matters, because we get a huge amount of bad journalism from observational studies being reported as causal (c.f. basically every health story in the last decade in any newspaper).
The originator of it is a very clever person who has already changed the world.
http://www.michaelnielsen.org/ddi/if-correlation-doesnt-imply-causation-then-what-does/
Of course, while it's all very well to piously state that correlation doesn't imply causation, it does leave us with a conundrum: under what conditions, exactly, can we use experimental data to deduce a causal relationship between two or more variables?
---
Himalayan Salt Block Cooking
This is a really interesting and, to me, completely novel approach to cooking. I had never heard of using (heated) salt blocks for cooking, the idea is fantastic. I am totally fascinated, and really want to know more.
http://www.thekitchn.com/salt-block-cooking-by-mark-bitterman-new-cookbook-192132
If the idea of cooking with (or on…or under…) a salt block is totally foreign to you, don't worry. Mark Bitterman begins this cookbook with a thorough look at salt block cooking, covering everything from why you might want to give this crazy idea a try to how to clean, maintain, and store your salt block.
The recipes really show the breadth of salt block cooking. This is much more than just a pretty way to serve cheese at a party! You can heat salt blocks on the grill, freeze them for candy-making, or put it in the oven for baking breads of all kinds. The recipes go over these techniques in great detail so we can feel confident heading into the kitchen.
---
Keeping Going
Working out is hard. We're creatures designed for distance running, but we're also designed not to have to expend energy we don't need to. Going to swim/run/cycle/train/walk each day requires devotion. The reward at the end of each session is well worth it, but I still sometimes find myself procrastinating on the phone, or standing at the edge of the pool for a bit longer.
I am still a bit anxious that I will fall back into obesity and inactivity. The main reason is that it appears attractive, from a certain perspective. Why care? What's the point of all this fitness? Ten more years? Maybe. Feeling better? I certainly feel better than I did, but the new normal appears very quickly and you become acclimatised to that as being the default state. I keep going because, reviewing it, I am happier, fitter and more productive, but it's never easy.
It is good to hear that others struggle too. There is too much 'I lost weight/became an Iron Man without watching my diet in 8 minutes a day'. It's dispiriting, even if you can maintain your scepticism.
The somewhat disappointing truth is that you just need to eat better than you want to, eat less than you would like and exercise (actually sweat), especially when you don't feel like it. It seems to work, but it's tough and the many fads are so very tempting ways to shift blame (I particularly recommend that last article).
I keep my habits, because I know I am a creature of them. I have poor willpower and bad at setting goals. On the other hand, I can force myself to finish a routine, and I can use small tricks to make it easier to do the routine than skip it. Know the strategy that works for you, think of your lazy self as an opponent and beat him.
I live every day with the knowledge that I am the Blerch, and I must resist.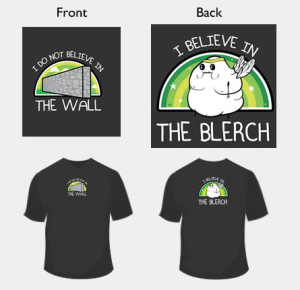 http://theoatmeal.com/comics/running
---
Quinoa Should be taking over the world
Quinoa ("Keen-Wah", say it with me) is delicious. I've a small bag of it in my stocks for when I want something different for dinner. I cook it in the rice bowl in my vegetable steamer, and it works brilliantly. It's a nutty, crunchy addition to any meal. Strange things are happening in the rice trade due to the Thai government's botched policy, and the West is on another iteration of the 'blame wheat' fad, so it's a good time for alternate grains.
http://www.washingtonpost.com/blogs/wonkblog/wp/2013/07/11/quinoa-should-be-taking-over-the-world-this-is-why-it-isnt/
Quinoa is a low-calorie, gluten-free, high-protein grain that tastes great. Its popularity has exploded in the last several years, particularly among affluent, health-conscious Americans. But the kinks that kept the grain out of Freshii that day are emblematic of the hurdles it will face to becoming a truly widespread global commodity and a major part of Americans' diet. It shows the crucial role of global agribusiness, big-ticket infrastructure investment, and trade in bringing us the things we eat, whether we like it or not.
---
One of the consequences of the Great Financial Whoops of recent years has been a new focus on the way we work, and whether there is an evolution in what we expect from 'careers'. It's probably fair to say that generalisations about whether we will all be free-lance, artisan, wage-slave or destitute are each somewhat applicable, and somewhat irrelevant. The the other challenge is that it can be hard to know which measures are effective, and where they can be best used.
http://simulacrum.cc/2013/07/10/three-trends-that-push-us-towards-an-unconditional-basic-income/
As has become increasingly clear, austerity is not working, and should never have been expected to work. An unconditional basic income would be the Keynesian response that should have been launched as soon as it became clear the financial sector had a rotten core. In other words, it would be a bailout for consumers.
---
White Coke
Just goes to show what pull you have as Marshal of the Soviet Union
http://en.wikipedia.org/wiki/White_Coke
Zhukov liked it [Coke] and asked for its color to resemble vodka so that he would not be seen drinking Coca-Cola in public, as it was regarded in the Soviet Union as a symbol of American imperialism.
---